CASSETTE REWIND: UNTITLED MIXTAPE #2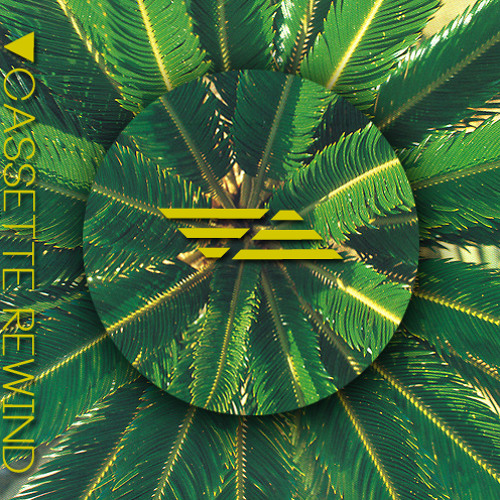 Some aural goodness to help you get through the summer.
1. Eest Coast – My Luv (0:00)
2. Astronauts, Etc. – Sadie (4:10)
3. Seafoam - Daylight (7:32)
4. Sango – Here With Me (11:30)
5. Bewilderbeast – Severed (14:30)
6. Seath – This Is Undone (20:32)
7. Big Cosmos – Pathfinder (24:58)
8. WTCHDCTR – Feel Me (30:12)
9. City Society – riot blooms (34:03)
10. Hexagrams – existence (38:40)
11. Sloww Lyfe – psychic lies (41:51)
12. Just Handshakes – Dead and Alive (45:55)
13. Places To Hide – Micheal Jordan (49:52)
14. TRAAMS – Mexico (52:33)
15. VentureX – Colorado Blue (55:15)
16. Hawaiian Gremlins – Some (59:55)
17. Bialogard – Eleven (1:03:11)
image design by rich engli$h
soundcloud download
CASSETTE REWIND: BREEZE PT. 2
Here's the second part of my "summer" mixtape called Breeze. At first I was going to go with a slower feel for the tracks to counter the upbeat sounds of part one but as I was picking songs I decided to abandon that idea. It's got a little bit of everything and I'm excited to finally post this for all of you. I'm starting to get kind of lazy with these descriptions so just enjoy what you hear and check the links to listen to more from the artists. Show your support any way that you can and feel free to like and reblog. Hopefully this mix will make the crazy heat outside more bearable and if you're just hibernating inside then kick back, chill, and let it take you away.
1. White Flashes-February 27,1974 
2. Summer Cannibals-It's The Wind 
3. Treasureseason-Border Crossing 
4. Blood Orange-Sutphin Boulevard 
5. Dempsey-Late Night 
6. Indoor Voices-Like Your Own 
7. Cerulean-Future Wind 
8. Seafoam-Sarah 
9. Chiffon-Dru Hill 
10.Yung Satan-Haddaway Beendum 
11. Magic Fades-I'll Adjust 
12. Ruddyp-Wait 4 ME 
13. I, Aeronaut-Astral Sea 
14. Sofa Club-Gotta Gotta Gotta 
15. Modern Rivals-Small Bell 
16. Secret Mountains-Golden Blue 
17. Yourself In Peace-Watch You Breathe 
18. Places To Hide-Getting Worse (I Hate Me) 
19. Kid Astro-Deck It 
20. Honeyslide-Sickly
Soundcloud download
Mediafire download
Seafoam-Sarah
If you're familiar with the forerunners of the chillwave scene then chances are that you've heard the name John Jagos floating around. John is better known for making music under the alias Brothertiger but now shortly after his sophomore release Golden Years he's back with something new. The name of his new project is called Seafoam and if you thought that it'd be the same material made under a different name then you're mistaken. Instead the chillwave aspects are traded in for more of a dream pop sound that's accompanied by a perfect amount of tropical ambiance. The self titled ep was just released today and you can grab it on bandcamp for $4. If you can't buy it then be sure to pick up the track "Sarah" for free.